The NBA playoffs are set to begin tomorrow, and I could not be more excited. While I do not have a horse in the race this season and the playoff environment might be a little different, I am looking forward to it because I think it makes things a lot more interesting. No home court advantage for anyone, just an empty gym filled with the worlds greatest basketball players competing. Check ball!
Here are my predictions for how each first round matchup will play out.
EASTERN CONFERENCE
Bucks vs. Magic
Milwaukee did not look too hot during the restart going 3-5 in the remaining regular season bubble games. While they had nothing to really play for and they have the 1 seed, that could be concerning further down the line. But not in the first round.
The Orlando Magic would need a fully healthy roster to even think about the possibility of upsetting Milwaukee. Jonathan Isaac is done for the season with a torn ACL, Aaron Gordon missed games due to a hamstring injury, Michael Carter Williams had a foot injury and Evan Fournier had a non-COVID illness. Even if these guys suit up, it is looking ugly for them.
Prediction: Bucks in 4
2) Raptors vs. Nets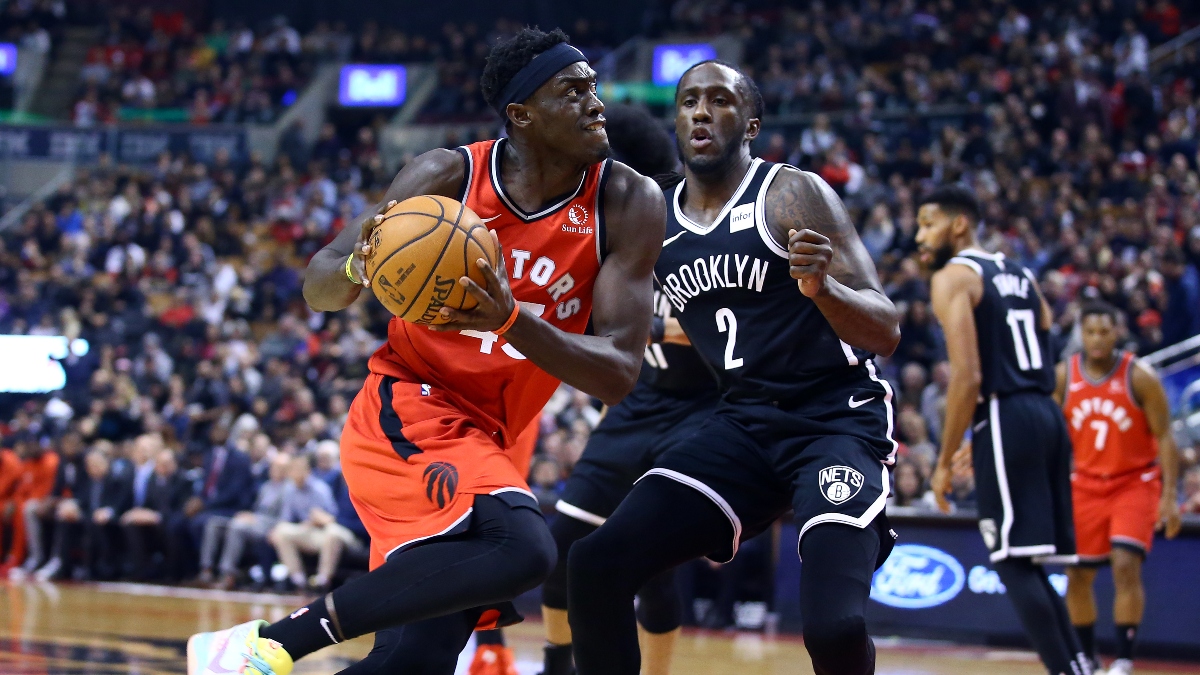 The Nets interim coach Jacque Vaughn deserves some credit for some of the team's performances without its top two scorers. Caris LeVert is a walking bucket and he has been a joy to watch over these last eight games. Their bubble journey will end against the defending champions.
The Raptors have the second-best defensive rating, behind the Bucks, and they have multiple layers of depth along with reliable scorers in Kyle Lowry, Pascal Siakam and Fred VanVleet (who doesn't miss shit with the game on the line I might add).
I think that the games will be competitive and go down to the wire, and if that happens, I would not be surprised if the Raptors pull out a box-and-one against LeVert like they did against Steph in the finals last season.
Prediction: Raptors in 4
3) Celtics vs. 76ers
The 76ers will be without Ben Simmons, who had knee surgery recently, but that does not mean that the 76ers do not have a punchers chance in this series because they still have Joel Embiid.
However, without Ben Simmons' length and strength on defense, Jayson Tatum and Jaylen Brown are going to feast on the wings. Matisse Thybulle is a great defender, but I would not bank on a rookie who has never played in the playoffs to carry the load of having to guard Tatum and Brown defensively.
Embiid will do what he can to lead this team to victory, but I do not see it being enough seeing as outside of him and Tobias Harris, there is not a consistent scorer on that team and that will be their downfall against Boston.
Prediction: Celtics in 6
4) Heat vs. Pacers
This will be a highly anticipated matchup. Jimmy Butler vs. TJ Warren. We all know about the altercation they had earlier in the year and after the game, Jimmy said, "he's not even on my fuckin level." He might be right, but in four out of the six seeding games, TJ Warren scored at least 32 points. However, when these two faced off against each other, Warren only had 19 on 5-14 shooting. That tells me that Jimmy is going to take this matchup personally and these two are going to go at it every game.
Outside of that matchup, the Heat have the advantage here. Victor Oladipo is battling a bounce back from his quad surgery and trying to find his groove still and has not really produced the way the Pacers need him to. Domantas Sabonis left the bubble, and Malcolm Brogdon has been less than himself this season. Myles Turner will have to be more productive for the Pacers to have a shot as well.
Meanwhile, the Heat have offensive threats such as Duncan Robinson and Tyler Herro, both averaging around 17 points per game and making a combined 5.9 three-pointers per game. With those two on the perimeter and Jimmy and Bam attacking the paint, it could get ugly for the Pacers. Also, the addition of Andre Iguodala will benefit them in the playoffs. Being a Warriors fan, the one thing I could always count on is getting a high level of production from Iggy in the playoffs, because I literally only tries when I has to.
I feel as if this series will go down to the wire, but I have the Heat coming out on top.
Prediction: Heat in 7
WESTERN CONFERENCE
Lakers vs. Trail Blazers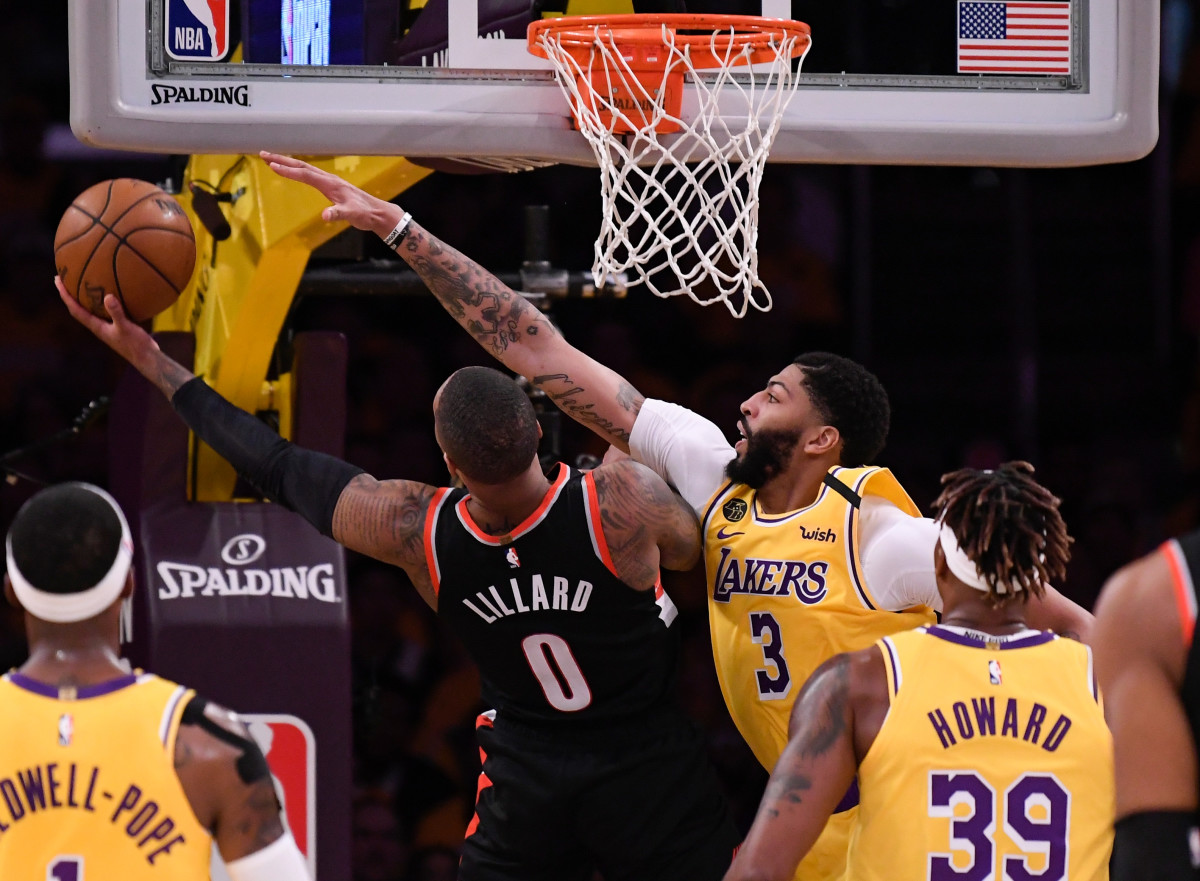 The Portland Trail Blazers cinched the eight seed with a win over Brooklyn and won the play-in game over Memphis on Saturday. Damian Lillard, the bubble MVP, has been playing like a mad man. He will pose a challenge to the Lakers throughout the series. Gary Trent Jr. has shown that he can be relied upon to score, Melo can still contribute and CJ McCollum, though injured, will also give the Laker guards problems defensively. Nurkic has shown that he can contribute offensively and, on the boards.
However, I think reality sets in for Portland in this series, because they are going up against LeBron James, who you should never bet against in a playoff series. They will not have an answer for Anthony Davis, who will put Nurkic, Whiteside and Zach Collins through hell the entire series. Kyle Kuzma has shown that he can be their reliable third scorer, making this team incredibly dangerous. Portland's defense has been mediocre to say the least, and that will be their downfall.
Prediction: Lakers in 5
2) Clippers vs. Mavericks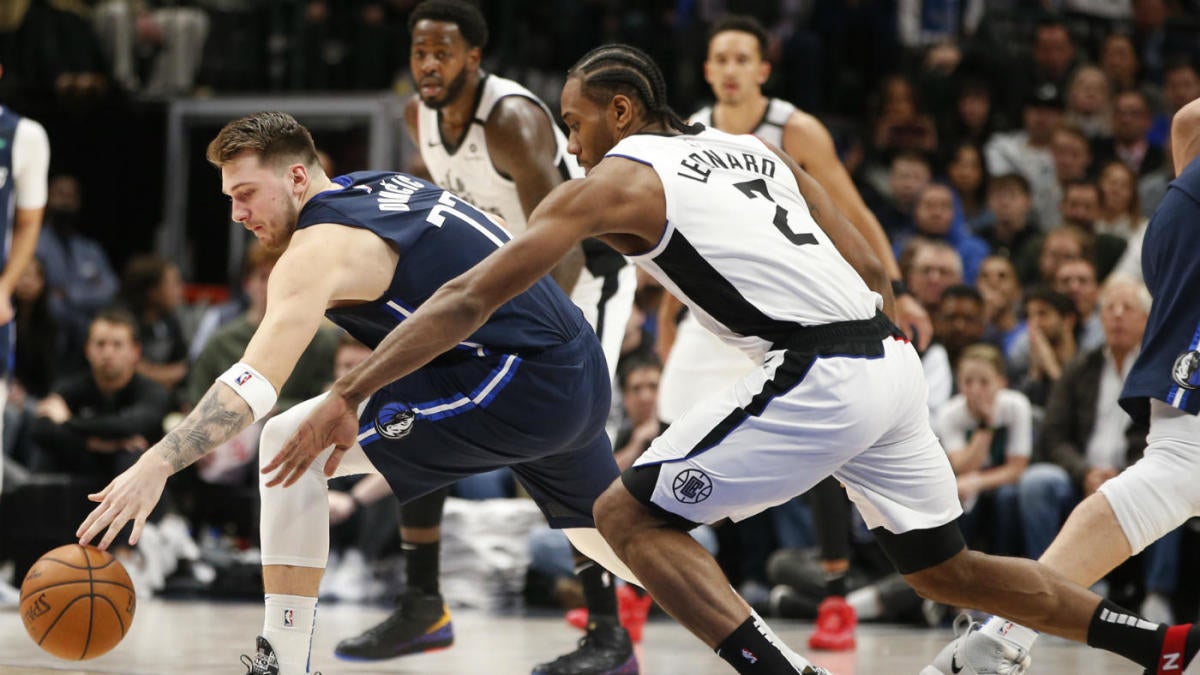 This series will be an exciting one for sure. Kawhi and Paul George vs. Luka and Porzingis. All four players will put on an offensive clinic.
The Mavs went 3-5 in the eight seeding games in the bubble, losing to the Clippers by 15 in one of them. On top of that, the Clippers could be going into the matchup at full strength as they will be getting Montrezl Harrell back and hopefully Patrick Beverley and Landry Shamet.
The scoring in this series will be present, as both teams rank top five in scoring. But Kawhi is a different breed in the playoffs and it will be hard to bet against him. Clippers advance to the next round.
Prediction: Clippers in 6
3 ) Nuggets vs. Jazz
The Nuggets could possibly be without Gary Harris and Will Barton, two key contributors for this team. However, Michael Porter Jr. and Bol Bol have picked up the slack and made this Nuggets team a scary team.
MPJ has been the X-factor for the Nuggets in the bubble thus far, and I am confident that even though he is a rookie, that he can keep up this high level of play in this round.
Utah on the other hand, will make this a series because of their defense. Offensively, they do not have enough scoring or efficient shooting to come out on top and that is why they lose this series. Donavan Mitchell is truly their only reliable scoring option and that was a lot to put on his shoulders as a rookie, and in year 3, still a lot to put on his shoulders now. MPJ and Bol Bol will grow up before our eyes, and Jokic will feat on the offensive end as well. Nuggets win this one.
Prediction: Nuggets in 6
4) Rockets vs. Thunder
When the bubble games were going on and I was watching the Rockets play, I was thinking to myself: this is the Rockets best chances to win the championship. Harden and Westbrook were playing great basketball, they were not going to have to face Steph and the Warriors, who eliminate them year after year, and they have depth off the bench. This was the year. Fast forward to now, and I am not too sold on that happening.
Russell Westbrook has a quad injury and will miss the first few games of the series, possibly more. That put more of a load on Harden's shoulders and guys like Robert Covington and Eric Gordon, who just returned from injury, will have to step up.
OKC has been playing great basketball and it is hard to bet against Chris Paul right now. Also, who is going to contain Steven Adams down low? PJ Tucker is going to do all he can, which will be a commendable effort, but no. Shai Gilgeous-Alexander is a problem and has shown that he is a bucket-getter. Dennis Schroeder is a key piece off the bench. OKC will give Houston all they can handle.
Harden is going to put on a show and get his, that is a given, but what happens when OKC forces the ball out of his hands and makes other players beat them? That is where having Russell Westbrook helps, but if he is not available, Houston could be in trouble.
Prediction: Thunder in 7
These games will be interesting, and I expect a lot of them to go down to the wire. I hope to see some legendary performances from some of the greats and I look forward to Twitter burning down when it happens. NBA playoff basketball is back!